Copyright © 2020 by MusicAlliance Inc. All Rights Reserved.

Click the Donate Button above to help support our mission!

"Over the past few years I've had the opportunity to work with and for the music educators of MusicAlliance. I served as guest conductor for their summer honors band and did an in-service music reading clinic with the music staff. They are a dedicated and talented group of music educators ... The things that impressed me about the honors band program include... the level of music performed ... and the quality of instruction ..."
- Len Orcino (Composer/Educator and Guest Conductor of the 2004 Summer Honor Band)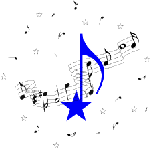 The MusicAlliance Honor Bands exist to give outstanding middle school and junior high band students in the Cleveland metropolitan area the opportunity to play music of a more advanced level than is normally possible in their regular school bands and is a wonderful chance for the band members to meet other talented young musicians from many other area schools. Selection of honor band members is done through nomination by band directors. Students must be able to play with advanced proficiency on their instrument, demonstrate good conduct, and be an outstanding member of their school band. High School students who are alumni of the MusicAlliance Honor Bands often come back and volunteer their time to serve as student assistants and mentors for the younger students.
MusicAlliance is proud to offer the following honors programs:
Summer Honor Band (a week long program that rehearses in June each year at Borromeo) - CANCELED for Summer 2020
Christmas Honor Band (Saturday morning rehearsals at Lakeland Community College - Early November to early December)
Jazz Honor Band (Saturday morning rehearsals at Lakeland Community College - Early February to mid March)

l